Hello guys, yesterday i was installing windows 8 in VMware Workstation and during the process of installation i got a error 0x0000260 and i fully got confused what's happening so i was search about this and i fixed my problem. So do you want to fix your too.
If you have successfully downloaded Windows 8 (
You can Download Windows 8 Consumer Preview from official website of Microsoft
) and when you are installing Windows 8 as Virtual machine on VMware Workstation or on Microsoft Virtual PC you may get the following Error, 0xc0000260.
Guys, remember that if you don't know how to install Windows on your own. you probably should not try to installing beta on the primary system. This is not even a release candidate. This "beta" is not like a Gmail Beta or simple 20mb "beta" software. This is seriously "beta" and won't be stable for distribution for another several months when the RC's are made available. And even there, the most cynical tend to wait until a few months after official launch (RTM, release to manufacturing) of either these bits or the first service pack (SP1)
Windows 8 has many positive response since its consumer preview launched. However, for some of us on installing Windows 8 Consumer Preview, ended up with error 0xc0000260.
If you come across with this error 0xc0000260 code in Windows 8 Consumer Preview, nothing to worry.
In such i would suggest you that in the VMware settings under System Tools Enable or Check box at CPU PAE / NX and make sure it is marked on the Processor tab. If not, you can try to Check the box. It is also necessary that you have to adjust the CPU (64 bit mandatory) on the host, the VT-X support.
And Also make sure in Vbox you will find PAE / NX system and choose processor. Also, you have to go to Display from your Vbox and needs to check or tick 2D and 3D option in Video tab without fail.
Once everything is followed as suggested above, you may then press OK and run your windows 8 again, and it will work without any error.
If you Get Error 0xc0000260 in Windows 8 Consumer Preview Installation on Virtual Machine
If you are like me who jumped into Windows 8 bandwagon, then congratulations guys ! I know there's a lot of good feedback already about Windows 8. However, not everything is rosy for some, like me. I'd experienced the error 0xc0000260 while installing Window 8 consumer preview today on Oracle VM VirtualBox.
Don't you worry, it's easy to solve error 0xc0000260 code in Windows 8 Consumer Preview.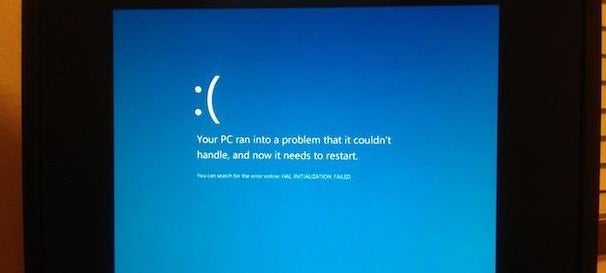 Just follow these steps and soon you'll be able to install Windows 8 Consumer Preview in no time.
If you are using Oracle VM VirtualBox, all you have to do is Go to Settings (click on the golden yellow icon on top).
On the left side, choose System. You will see three tabs namely, Motherboard, Processor, Acceleration.
Go to Processor tab. Click or Tick the Extended Features: Enable PAE/NX
Click OK.
Click Start (green arrow icon) to proceed in the installation.
Now your problem will solved but if you still have problems in installing Windows 8 Consumer Preview on a Virtual Machine, kindly leave your comments here and I'll do my best to find the solution for you on google
Have awesome installation of Window 8 Consumer Preview. Hopefully the Error 0xc0000260 don't bored you anymore.